THIS RETRO KITCHEN TRANSFORMATION WILL MAKE YOUR JAW DROP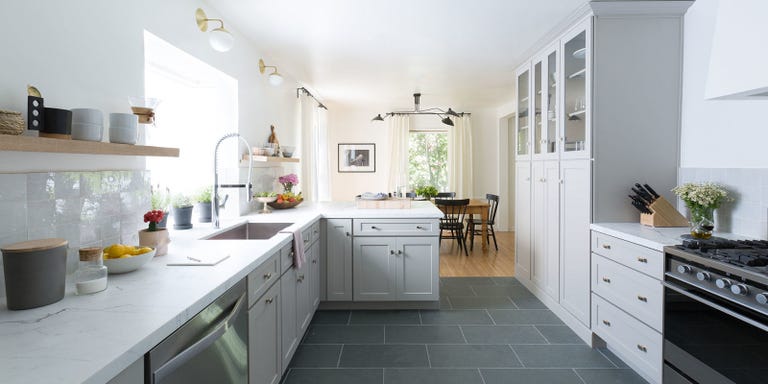 Dustin Walker for Laurel & Wolf
In a competitive real estate market, it's important to look for the diamond in the rough. That's why when Aisling Mittman, VP of Design Marketplace for e-design service Laurel & Wolf, came across an untouched, traditional ranch house she knew there was plenty of opportunity lying within its walls, and decided to work some renovation magic. Here's how she totally transformed the home's outdated, retro kitchen.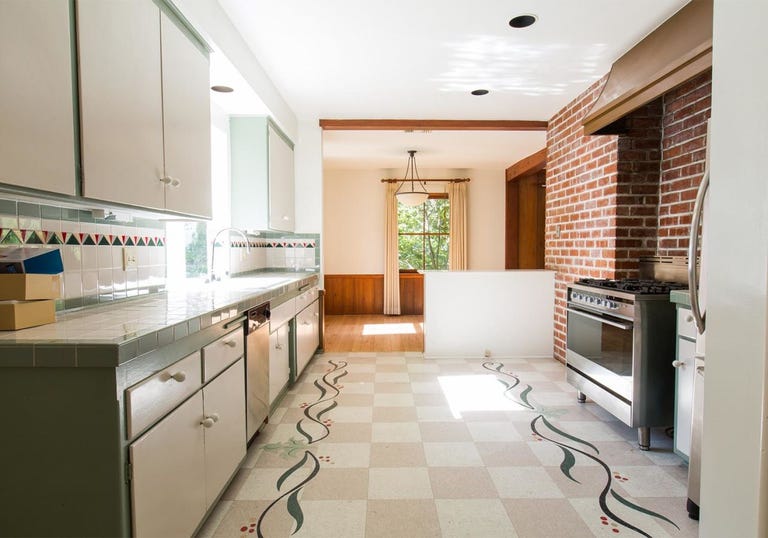 Courtesy of Laurel & Wolf
Renovation began the day Aisling closed on the fixer-upper, located in a quiet Los Angeles neighborhood. After the kitchen was gutted, Aisling brought in interior designer Nadia Dillion to help transform the space from retro to modern.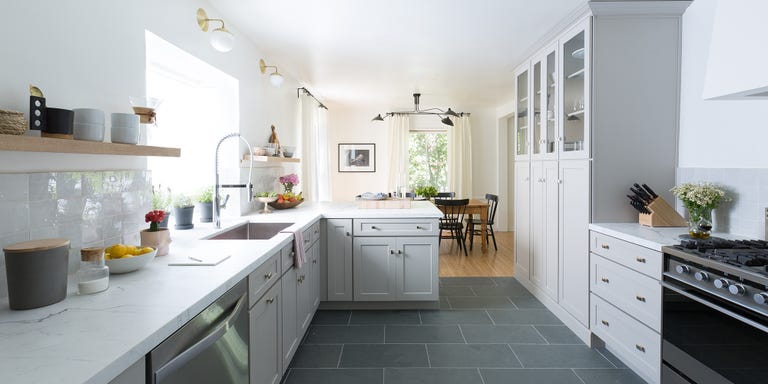 Dustin Walker for Laurel & Wolf
The kitchen's dark, red brick wall was completely concealed and the dated tile floors were covered with slate, for a look inspired by Aisling's honeymoon in Scandinavia.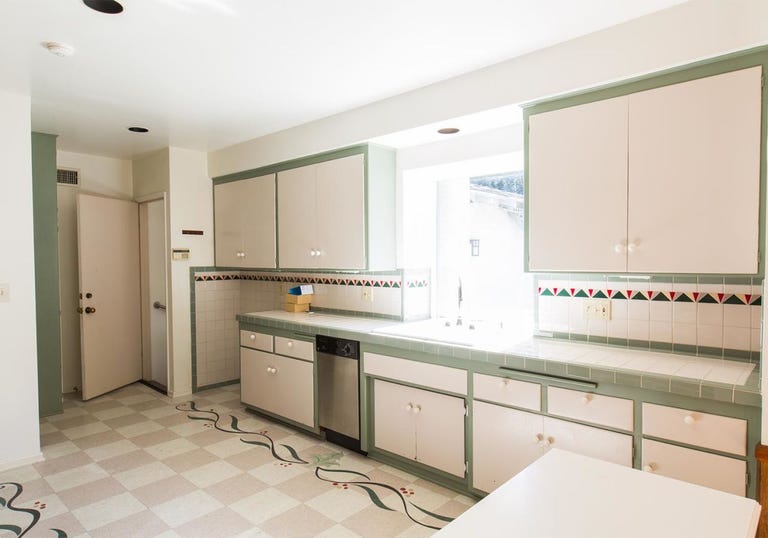 Courtesy of Laurel & Wolf
Pre-renovation, the cabinets, paint colors, and tile felt like relics from the 1970s.